Here are the top 3 jewelry trends not to miss.
Jewelry Trends 2023. Fall fashion and fine jewelry certainly go hand in hand, or rather, substantially on the hand and wrist this season. With the change in season comes a shift in fashion focus. As we transition from late summer to early fall, our attention turns to fall fashion and the desire for layered and luxurious pieces. This includes accessories, such as jewelry, which must be able to complement the layered outfits of the season. In addition, fine jewelry must compete with other accessories like scarfs, hats, and statement bags. Minimalist styles may not stand out amidst this mix. This season, jewelry trends lean towards understated luxury, with a focus on versatile pieces that can be incorporated into a classic capsule wardrobe. The top three fall jewelry 2023 trends to watch out for are bold gold, bracelets, and soft pink or sizzling red gemstone jewelry.
Fall 2023 Jewelry Trend Forecast: Bracelets, Bold Gold, and Barbie

Innovative and fresh designs has women everywhere racing back to embrace bracelets. When choosing pearls or colored gemstones, take wearability into account. There are certain gems like ruby and sapphire that are much more resilient to wear compared to pearls and emeralds. A well balanced jewelry collection will have jewelry classics that can be worn liberally and often, as well as other key signature pieces that are reserved for special occasions. If you are just starting to begin building your bracelet collection, I recommend starting with the classic tennis bracelet as a start.
Gold that is bold and glamorous.
This fall, gold has been making a strong comeback, with a noticeable increase in popularity. Whether it's engagement rings, chains, hoops, bracelets, or timepieces, gold is the reigning trend this season. Not all gold is the same, though. When selecting fine jewelry, it's advisable to opt for 18 karat gold instead of 14 karat. The higher purity of gold in 18 karat results in a richer color. This season, every woman's jewelry collection should include a substantial 18 karat yellow or rose gold chain. The delicate and thin chains from previous years are outdated, as bold and substantial chains have become the latest style seen on top runways worldwide. Gold isn't only reserved for the women this season. Expect to see men of all ages confidently rocking gold with their jewelry, watches and finishing accessories as well. For more information about gold and what separates 18 karat from 14 karat, click here.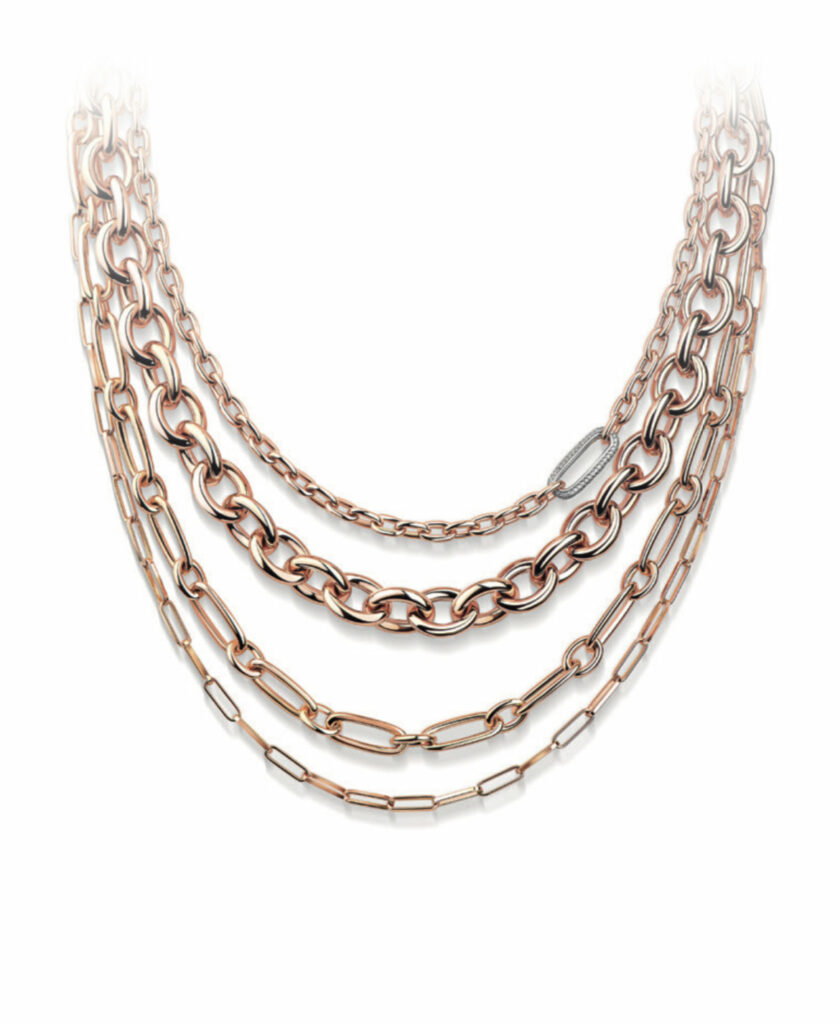 A breath of fresh Barbiecore.
The pink movement hasn't quite reached its tipping point yet, but the change in season is pushing pink out of the way for it's dramatic counterbalance color red. Pantone, the world's foremost authority in predicting color trends, announced in January the color of 2023 Viva Magenta.  The release of 'Barbie' the movie took this color prediction and amplified it to the extreme. From hot pink sapphires, to rich rubellite tourmalines and blush pink diamonds; there is sure to be a shade of pink to timelessly suit every woman's signature style. Pink has reigned supreme for most of 2023, but this fall rich, hot sizzling red is making a splashy enterance everywhere. From the revered blood red ruby to the brilliant red spinel, there is sure to be a colored gem from the red or pink color family to suite each individual personailty. When it comes to shopping for a fine piece of colored gemstone jewelry, it's best to begin with identifying an ideal color. From there, consult with an expert to choose the best gemstone for you as each gem variety and hue has its own defining stands of quality and value.
Follow these links to learn more about Ruby and Spinel.
Fall in love with bracelets
This season, it is essential to have a variety of bracelet styles and designs, ranging from tennis bracelets to bangles, beads, and cuffs. You can personalize a tennis bracelet to match your unique style by experimenting with different diamond sizes and incorporating fancy shapes. Opt for a bezel set diamonds to give this beloved accessory a contemporary look, or choose a low-profile prong setting to highlight each diamond individually. One of the latest trends in fine jewelry is a hybrid flexible design that combines the elegance of a tennis bracelet with the structured appearance of a bangle. This innovative and exceptionally comfortable twist on a beloved classic has led to a resurgence in the popularity of bracelets among women. When considering a bracelet featuring pearls or colored gemstones, take into account the wearability and durability. Gems like ruby and sapphire are more resilient to wear compared to pearls and emeralds. To build a well-rounded jewelry collection, include timeless classics that can be worn with ease as well as special occasion pieces and more extravagant designs.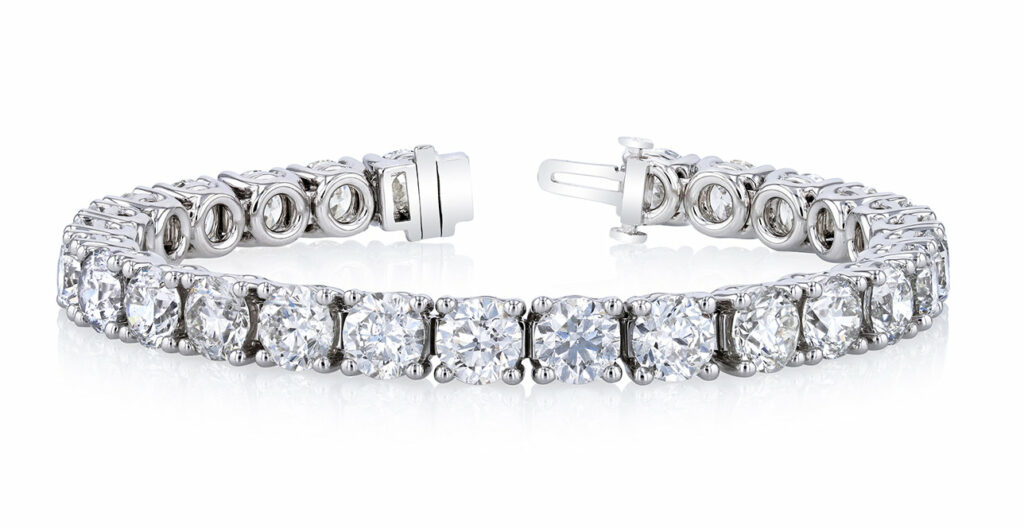 To learn more about the latest diamond bracelet style, check out this blog.